"Rainbow Waters"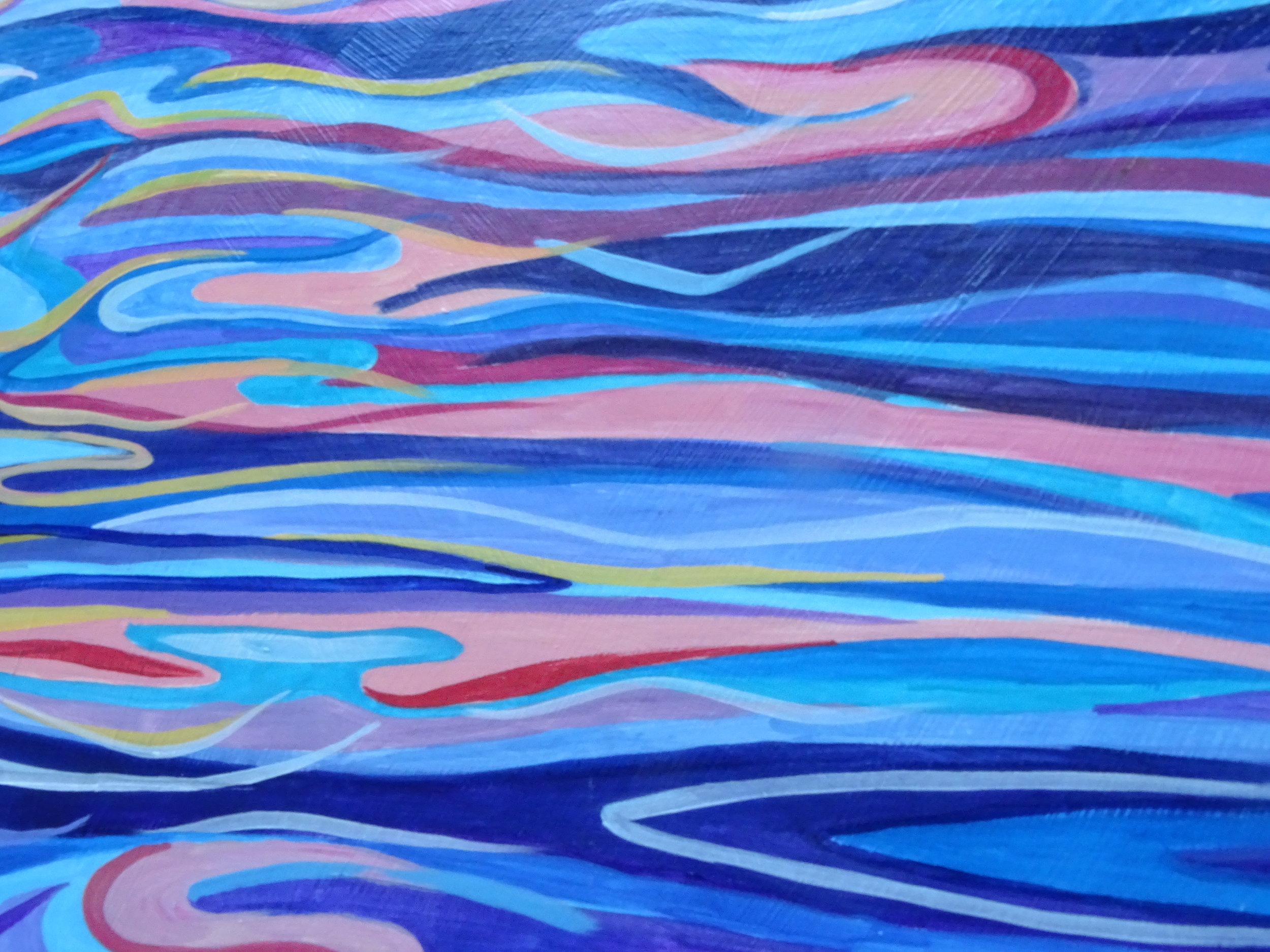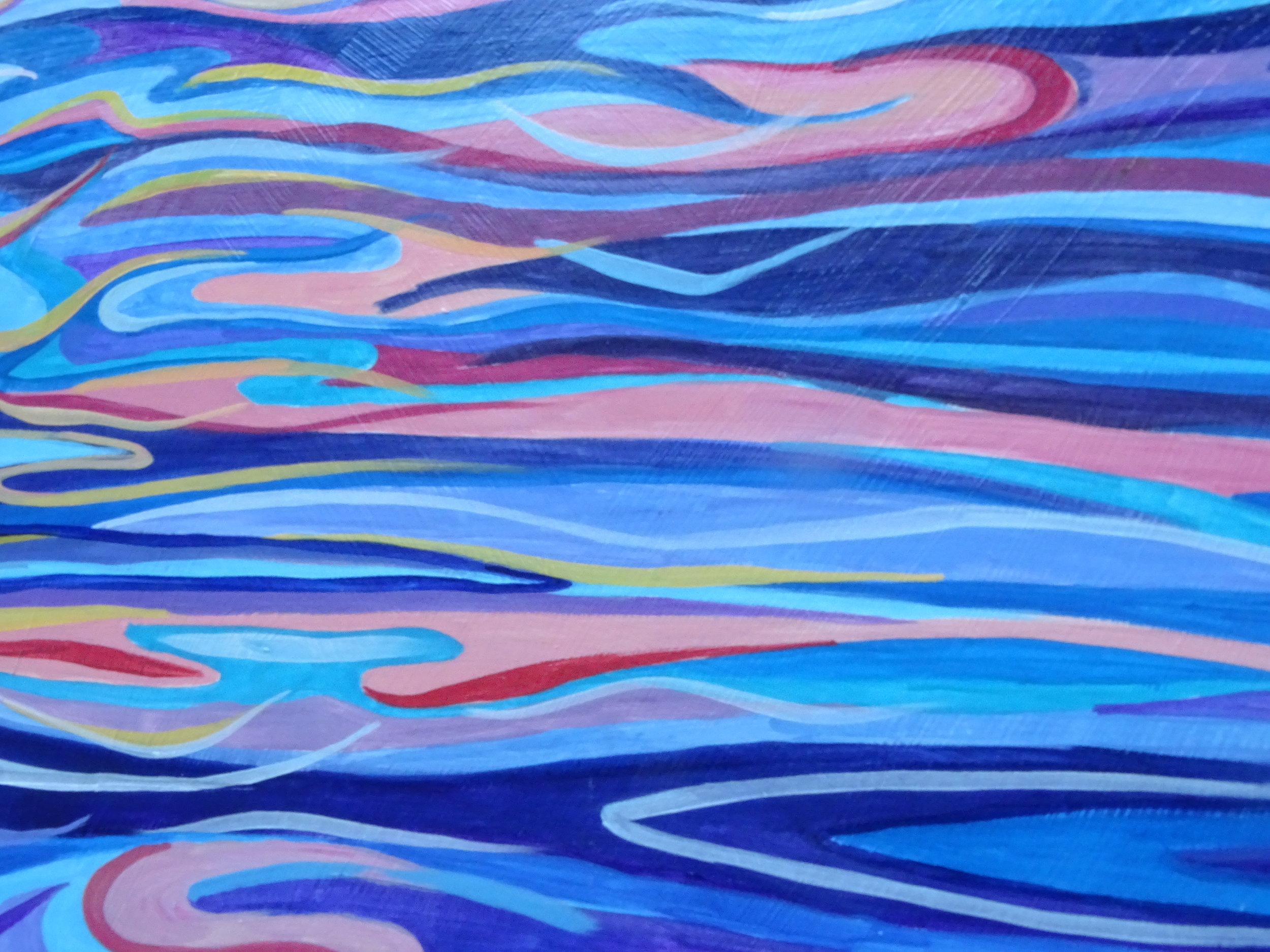 "Rainbow Waters"
"Rainbow Waters" was an experimental piece that I did after such a positive response to "Blue Label Rum." I was finding that people really liked the abstract water lines, and they were frequently asking for prints and pieces that were JUST that. So I gave the people what they wanted.
This piece is my take on what the water surface would look like underneath as the sun is setting.
It's acrylic on gesso covered birch panel and has a really great texture and a gloss varnish.
23x26