"Santa Fe Barre Class"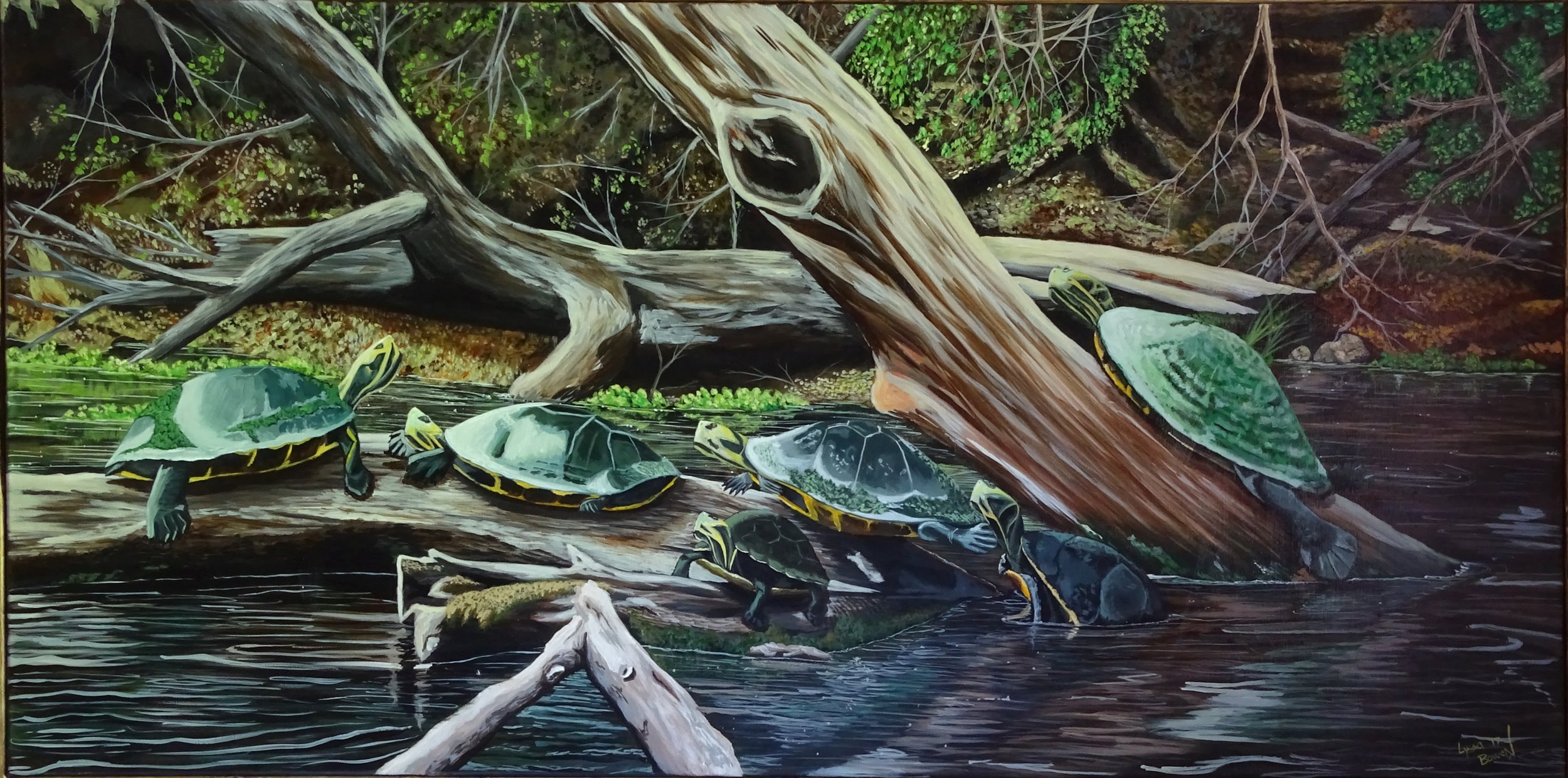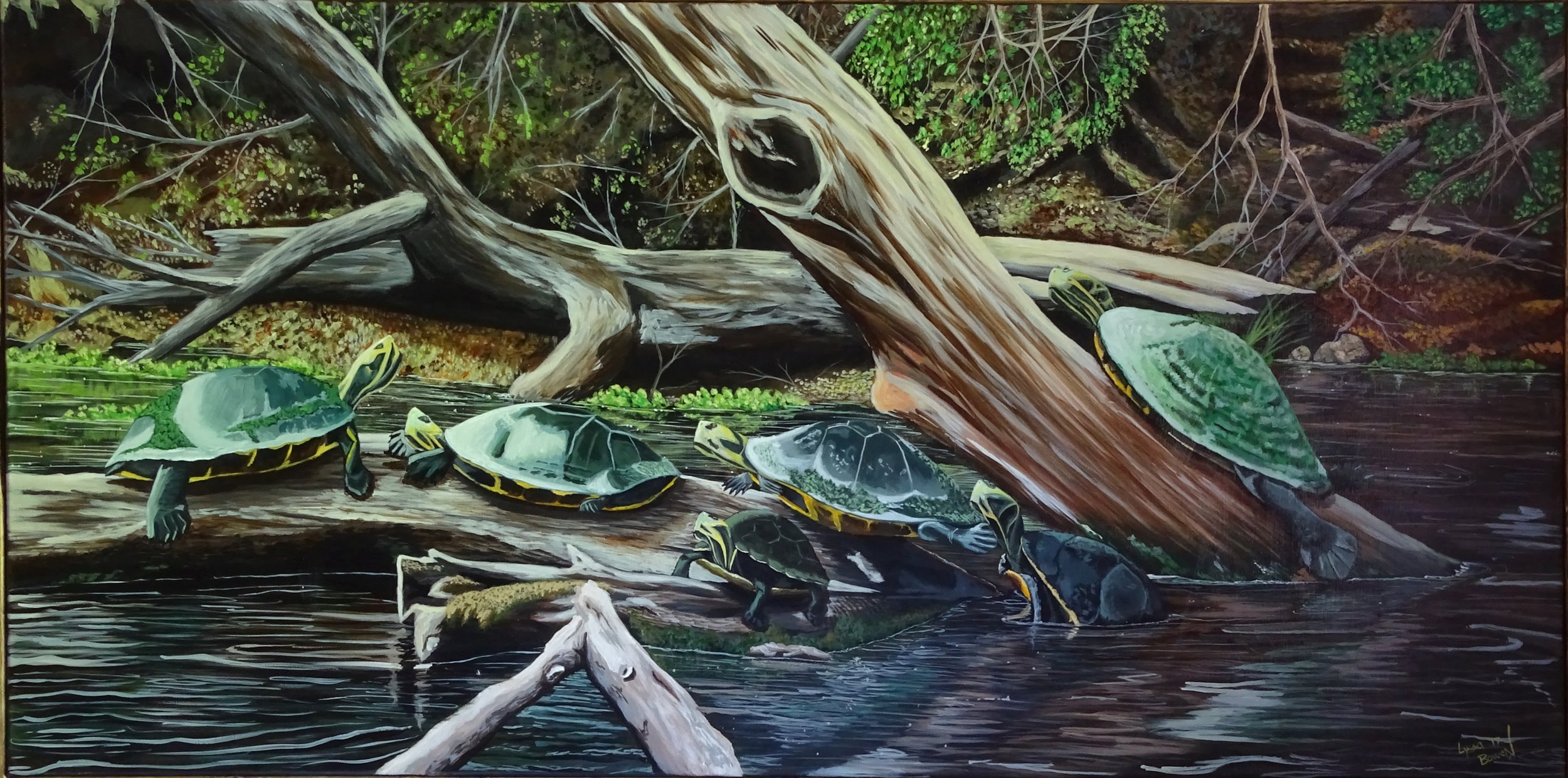 "Santa Fe Barre Class"
"Santa Fe Barre Class" is a natural staple in Florida image. If you go on any river, any section, you will see this. River turtles on a log, basking in the sun. These, specifically, are cooters on the Santa Fe river, and I was so pleased to be able to get close and get a shot of them! Generally, when you get to close, they all bail back into the water. I love how they stretch out and appear to be preparing for turtle ballet.
This painting is acrylic on stretched canvas and has a custom frame for it. The frame is hand carved pine, manipulated and stained to look like driftwood. It truly is one of a kind and completes the painting in the most perfect of ways.
Measuring at 24 x 48, "Santa Fe Barre Class" is the perfect statement piece for any home or office.